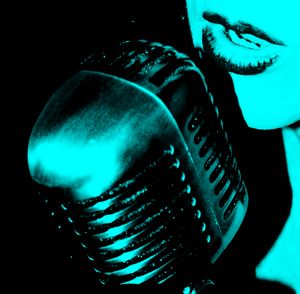 Debbie and her band Get Closer! have new shows for 2022! Click on Shows (Events)/Upcoming Shows for details and tickets.
Monday, July 18, 2022
Alhambra Theatre & Dining, Jacksonville, Florida
Saturday, August 13th
The Historic Ritz Theatre, (Wayne Densch Performing Arts Center), Sanford, Florida! 
"

Debra (Debbie) Bailey Rider has been performing in the Jacksonville area for many years. A 2010 graduate of University of North Florida's prestigious jazz studies program, Debra's career has taken her from award-winning jingles singer, character voice actor, to backing vocalist for Lynyrd Skynyrd (1989-1992), merit-award winning songwriter for Unisong International for her song "Charlotte", and Savannah's International Vocal Competition quarterfinalist to Alhambra performances with tribute bands, shows at churches and non-profit organizations like Jacksonville Symphony chartered Body and Soul-The Art of Healing, as well as with various bands in the southeast. Now she has teamed up with some of the best area musicians to form a seven-piece band, Get Closer! A Tribute to Linda Ronstadt. "
Backstage 2018 at the First Video Shoot at Maverick's LIVE!